So you fell into HR by accident and now want to establish yourself in a career? Join the club.
If you're like many people in the HR profession, human resources is the best job you never knew you wanted—until you started doing it. It's a familiar story: You're hired by a company to do administrative work, or business development, or finance. But over time, people leave and responsibilities shift. Before you know it, you find yourself taking on small HR duties, and then more and more of them.
You're practically functioning in a full-time HR role by the time you've discovered that this is the career path you want. But when it comes time to seek a promotion or move to a new company, you're stymied. Despite your facility in human resources, your job title and official job description don't reflect the work you're actually doing.
When you come to HR through happenstance—as so many people do—how can you brand yourself effectively to move up to the next rung? Below are some tips for rising higher in HR, regardless of where you are on your career journey.
Structure your resume differently.
If the job titles on your resume or CV don't reflect your HR experience, recruiters may pass you over because they often take only a cursory glance at those documents. Instead, draw people's attention to your most relevant credentials right up top by eschewing the typical chronological format that most resumes follow. "Create your resume as an arc to tell the story of your journey to HR and your future trajectory in HR," says Julie Clow, senior vice president of global people development for Chanel.
For instance, if you've helped out in the past with one aspect of human resources, such as recruiting or payroll, explain in your resume and cover letter that this experience helped you realize that you want to move more fully into an HR role. "You can highlight the specific things you've done related to HR tasks," Clow says, "and create a section related to that. If you shine a very bright light on your HR experience and your HR path, it's easy for people to match that up with what they're looking for in that formal job description."
[SHRM resource: HR Jobs]
Volunteer to serve as your department's HR liaison for special initiatives.
This is a great option if you're currently working outside HR but know you want to break into the profession. "There are always projects in motion where HR needs a deep perspective from inside the business," Clow says.
Examples might include developing culture-shaping programs, such as employee engagement or well-being initiatives, or creating a culture handbook for the organization. Even though you have limited HR experience, your perspective on the business unit makes you valuable. "That's the thing about culture: Culture is everyone," she says. "For these initiatives, it can't just be HR." In other words, you can leverage the experience you do have to garner relevant HR bona fides.
Get involved in the HR community.
You can continue building on this toehold, Clow says, by studying for certification in an area of HR specialization, joining a local chapter of an HR professional association and attending relevant industry events, such as the Society for Human Resource Management's Annual Conference. Taking these steps will familiarize you with the key issues and terminology used in the industry. It will also help you to build your professional HR network—which may lead to job offers or new opportunities—and develop "social proof" that validates your expertise, even if you haven't worked directly in HR before. Having a diverse set of workplace experiences makes you a wiser professional with more diverse skills.
Develop coveted skills that few others possess.
Building positive relationships is an essential skill in human resources. "People who have a passion for helping other people—maybe they've been a psychology major or have done counseling at some point—that's generally someone who's going to be good at an HR generalist role," Clow says. However, there are a lot of people in the HR universe who excel at this, so it's competitive.
To separate yourself from the pack, you need to embrace not only the qualitative, holistic ethos that is already so prevalent in HR but also its opposite—namely, quantitative and analytic skills that showcase how HR's initiatives can benefit the bottom line. "If someone's interested in data work, that's bringing a skill set HR sorely needs," she says. "It's becoming more and more important."
Propose a "tour of duty."
If you work for a large company and already have deep expertise in a particular area of the business, make a pitch to company leadership asking to take a "tour of duty" in HR—in other words, a short stint with a well-defined business goal.
For example, you might be able to enhance HR's knowledge of on-the-ground business operations. "You can sell it as a rotation within your career journey at a company, bringing the business perspective [to HR] and gaining HR knowledge to bring back to the business," Clow says. Of course, once in HR, you may or may not decide to return to your original role, but now at least you have options—and official HR experience to put on your resume.
Volunteer to gain more HR experience.
If you work for a small or midsize company, it may not be feasible to request a "tour of
duty." Instead, volunteer to take on more HR-related assignments. In a smaller organization, your boss and others may view your pathway into HR as a zero-sum game and wonder, "Who will cover her existing responsibilities?"
Be clear that you're seeking to gain more professional experience in a field that excites you and that, for now, you're happy to take on additional work on your own time and without more pay. Think of it as your personal MBA. While it certainly takes effort, working harder for a year or two to learn new skills is an investment in your future. And unlike earning an MBA, this approach requires only sweat equity.
Get it done as the only one.
If you are an HR department of one—whether officially or unofficially (as someone who serves in another role but has become the de facto HR contact)—you may be looking to leap to a larger, more strategic role, either in your organization or as an HR manager leading a team somewhere else.
In the former case, focus on streamlining administrative tasks such as payroll processing by forging vendor partnerships and using tech tools. That way, you can build in time to learn analytics, partner with the senior team and lead strategic initiatives. In the latter scenario, work to gain marketable management skills by heading cross-departmental projects or taking management classes.
Having a diverse set of workplace experiences makes you a wiser professional with more diverse skills. "Not hiring people unless they have formal HR job experience is pretty shortsighted," Clow says. And yet many HR leaders still turn away candidates whose resumes don't line up perfectly.
That's why it's essential to take control of your professional brand, especially if your path to HR hasn't been a straight line. By following these strategies, you can position yourself as the accomplished and experienced professional you are.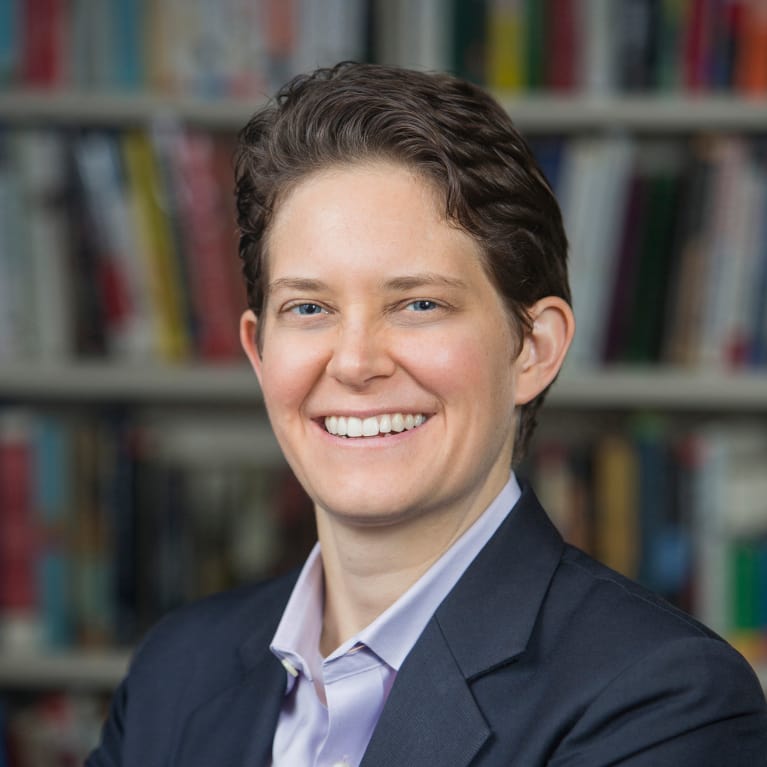 Dorie Clark is a marketing strategist and professional speaker who teaches at Duke University's Fuqua School of Business. She is the author of Reinventing You (Harvard Business Review Press, 2013) and Stand Out (Portfolio, 2015) and is a frequent contributor to Harvard Business Review.